5 tags
Find out more about FruitShare
For more information about FruitShare's organic fruit delivery, fundraisers and events, along with health and wellness information, and much more, check us out at: www.FruitShare.com  fruitshare.wordpress.com pinterest.com/fruitshare
4 tags
4 tags
Valentine's Day Fruit Haiku Contest Winner
Happy Valentine's Day! Find out who won our Valentine's Day Fruit Haiku Contest by visiting our WordPress blog! What do you think of the winning poem? What are your plans for Valentine's Day?
4 tags
Kumquats, Dates & Shaved Parmesan Salad Recipe
This salad is quick and easy, and far from bland. With the bright punch of flavor from the kumquats, the spice arugula and the mild Parmesan, your taste buds are in for a treat. 5 kumquats 4 handfuls baby arugula 1/2 cup flat-leaf parsley leaves 2 dates, pitted and diced 1/4 cup Parmesan shavings. 2 teaspoons lemon juice  2 tablespoons extra virgin olive oil  Salt & pepper, to taste  Slice...
5 tags
Kumquats are here!
What-quats?! Kumquats! Tiny citrus fruits that pack tons of flavor! Kumquats are the only citrus fruit that has an edible peel. In fact, the chewy peel is the sweet part of the fruit. The insides are incredibly sour. The combination of crunchy seeds, juicy insides and chewy peel make kumquats an interesting snack. Plus, the punch of intense flavor followed by the mild sweetness of the peel...
5 tags
Write a Poem for the Valentine's Day Fruit Haiku...
FruitShare's Valentine's Day Fruit Haiku Contest, a poem Fruit haiku contest. You could win a box of fruit. Click here and enter.
5 tags
Valentine's Day Fruit Haiku Contest
Enter FruitShare's Valentine's Day Fruit Haiku Contest and you could win a gift box of farm fresh fruit from FruitShare! Visit our WordPress blog for all the details at fruitshare.wordpress.com. Write your haiku about how much you love fruit. A haiku is a poem with 5 syllables in the first line, 7 syllables in the second line, and 5 syllables in the third line. Submit your haiku as...
3 tags
2 tags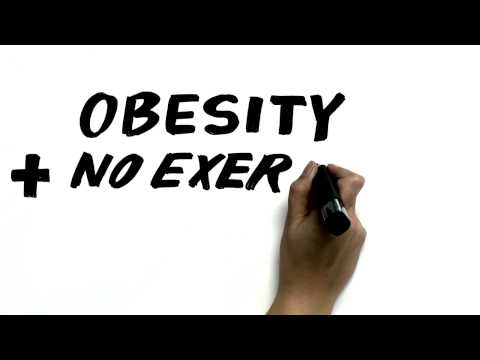 5 tags
Kale, Blood Orange & Hazelnut Salad Recipe
Blood oranges are one of the most unique citrus fruits, both for flavor and appearance. The appearance - deep red or marbled red-and-orange - is caused by the antioxidant anthocyanin, which is usually found in blueberries and other blue or purple fruits. Blood oranges are the only citrus fruit that contains anthocyanin, giving them an extra kick of nutrition found in other superfoods. Combined...
3 tags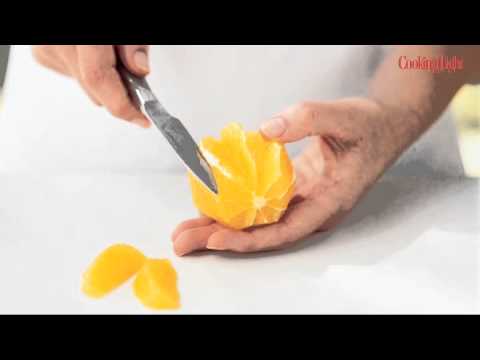 5 tags
What's On My Food? →
Curious about the chemicals you may be ingesting with your tasty fresh fruits and veggies? Check out What's On My Food? from the Pesticide Action Network to find out exactly what is on conventionally-grown foods. Then head over to FruitShare.com to order your organic fruit delivery, totally free of chemical pesticides, herbicides and fungicides.
3 tags
Cold-weather exercise
Don't let the cold weather keep you inside! With a few preparations, exercising outside can be fun and safe.  Dress in layers, and wear clothes that wick sweat away from your body so you don't get wet and cold. Don't forget thin gloves and a hat. Drink lots of water, even if you don't feel as thirsty as you do in warmer weather. Tell someone where you are, bring your...
5 tags
4 tags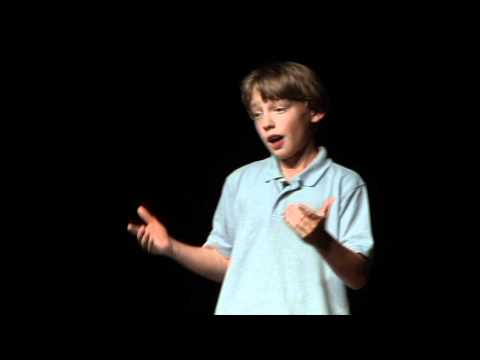 4 tags
Jicama and Orange Salad Recipe
Jicama and fresh organic oranges make this salad a fresh, sweet option perfect for any weeknight dinner or for a special occasion. Jicama and Orange Salad Recipe 6 cups strips peeled jicama 6 cups lightly packed baby spinach 1 cup orange sections (about 2 oranges) 1 cup red bell pepper strips 1/2 cup thinly sliced red onion 2/3 cup ginger-sesame vinaigrette 2 tablespoons toasted sesame seeds ...
3 tags
4 tags
Merry Christmas & Happy New Year!
Merry Christmas from all of us at FruitShare!  Thanks to all of you who are celebrating the holidays with fresh organic fruit from FruitShare - we are so grateful to all of our customers! We wish you wonderful holidays this year, and a happy New Year, too!  We'll be back in 2012 with more fresh posts! ~The FruitShare Gang
4 tags
"These are the best citrus fruits I've ever had."
– Heath S., a FruitShare customer 
3 tags
Edamame and Orange Rice Recipe
This recipe is quick and packed with super-healthy oranges, edamame and brown rice. It's a perfect side dish for busy nights. Edamame and Orange Rice Recipe 3 cups uncooked quick-cooking brown rice 1 tablespoon canola oil 1 1/2 cups thinly sliced celery 1 cup sliced green onions 1 cup julienned red bell pepper 1 cup frozen shelled edamame, thawed 1/2 cup dry-roasted cashews 1/4 cup...
3 tags
Tips for a Healthy Holiday
Did you know that every year, the average American gains 1-2 pounds in the 6 weeks from Thanksgiving to New Year's? That may not sound like much, but it adds up when you consider that most people never lose that weight. But you can enjoy your holiday season and make sure you don't overindulge with a few simple tricks. -Don't graze. When you're at holiday parties or meals,...
4 tags
Organic Fruit Gifts from FruitShare
We have organic fruit gifts for everyone from your family and friends to clients. Here are some of our popular fruit gifts, perfect for the holiday season: Organic Fruit Gifts - Holiday: A mixed gift-sized box of our most popular fruit in season, including apples, pears, navel oranges and satsuma mandarins. Holiday Farm Fresh Fruit: Our standard-sized box of farm fresh fruit, containing about 14...
5 tags
5 tags
Fennel, Mache & Endive Salad with Satsuma...
The sweet juiciness of satsuma mandarins adds a pop of citrus flavor to this salad. Enjoy it as part of a holiday meal or just to spice up a weeknight dinner.  Fennel, Mache & Endive Salad with Satsuma Mandarins 2 fennel bulbs, trimmed 5 Belgian endive 3 satsuma mandarins 3 tablespoons citrus-infused olive oil 1 tablespoon Zinfandel vinegar or red wine vinegar 1 teaspoon salt 1 1/2...
3 tags
"When eating a fruit, think of the person who planted the tree."
– Vietnamese saying - thank you to all of our growers, we love you and your fruit!
3 tags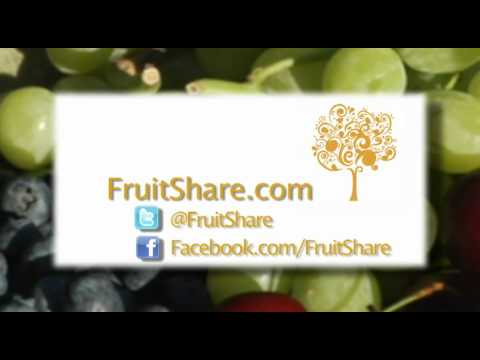 2 tags
Happy Thanksgiving!
Have a wonderful Thanksgiving from the FruitShare gang! We're thankful for: Eating with our families Delicious organic fruit Good health Great friends and customers who love our fruit What are you thankful for?
5 tags
Apple Pie Recipe
What's Thanksgiving without pie? Enjoy this apple pie recipe on Thursday as the perfect ending to a delicious meal! Apple Pie Recipe 5 cups peeled and thinly sliced apples 2 tablespoons sugar 1 tablespoon flour 2 teaspoons ground cinnamon 1 ready-made 9-inch piecrust  1/2 cup old-fashioned rolled oats, ground in a blender or food processor 2 tablespoons whole grain pastry flour 1/4 cup...
4 tags
4 tags
4 tags
"As always, your fruit is 10x better than anything I can get at the grocery..."
– Simply put, our fruit is fresher. When fruit travels long distances and is stored for extended periods of time, it loses flavor and nutrition. Sometimes apples from the supermarket can be 9 months old - or more! Not so with FruitShare. Our fruit is in season, which means it is picked at the peak of...
5 tags
5 tags
Marinated Grilled Apples with Mint
Now that we have Granny Smith apples in the boxes, we had to share a delicious way to use your apples (other than eating them fresh, of course!) Marinated Grilled Apples with Mint 2/3 cup fresh orange juice 1 tablespoon chopped fresh mint 2 tablespoons honey 1 teaspoon vanilla extract 1/2 teaspoon ground ginger 1/4 teaspoon black pepper 3 Granny Smith apples, cored and each cut crosswise into 4...
2 tags
Introducing the Improved FruitShare.com
We're proud to announce some great changes to FruitShare.com. We've added a ton of new content that will make it easier for our customers to find what they're looking for - whether they know what it is they're looking for or not! There is lots of new information about FruitShare and our fruit. Plus, there's more to come! Check back often for a growing index of recipes...
3 tags
How much candy?!
The scariest thing about Halloween is not the creepy costumes, scary stories or haunted houses. No, we think the scariest thing is that the average trick-or-treat haul brings in 3,500 to 7,000 calories, according to one estimate. That's 44 hours of walking, or 14.5 hours of playing full court basketball. That really is scary! It's okay to indulge once in awhile, but remember that...
4 tags
Get creative with fall exercise
Fall offers tons of unique activities to get you moving. During the fall, getting your 30 minutes of daily exercise is easy and fun! Try some of these activities to stay healthy this fall: Rake leaves. Raking burns around 300 calories every hour. Make a big pile to jump in when you're done! Visit the pumpkin patch. Walking is a great form of exercise. Pick out pumpkins and carve them with...
7 tags
Eat Often, Eat Healthy
Experts say it's important to eat about every 4 hours. Eating small "meals" more often keeps your blood sugar from dropping too far, which helps prevent the "sugar high" and "crash." Your metabolism works more efficiently when you eat more often, and your energy level will stay high. However, you shouldn't head to the vending machine when it's...
4 tags
Fresh Cranberries Recipe: Pumpkin Cranberry Bread
This fresh cranberries recipe capitalizes on fall flavors. Enjoy this Pumpkin Cranberry Bread for a filling breakfast or a mid-day treat. Pumpkin Cranberry Bread   3 cups all-purpose flour 5 teaspoons pumpkin pie spice 2 teaspoons baking soda 1 1/2 teaspoons salt 3 cups granulated sugar 1 (15 ounce) can pumpkin puree 4 eggs 1 cup vegetable oil 1/2 cup orange juice 1 cup fresh cranberries ...
4 tags
4 tags
"I just wanted to let you know how much I am enjoying the fruit! The note that..."
– Mary; Columbus, OH
4 tags
Find FruitShare at the Healthy Life Expo
Join FruitShare and tons of other health and wellness experts in the Twin Cities at the Healthy Life Expo. The event will be at the Minneapolis Convention Center on October 22nd and 23rd, from 10am to 5pm both days. Admission costs $6, unless you click here and print your free tickets from FruitShare. We'll see you there!
4 tags
Fresh Pear Crumb Pie Recipe
This Fresh Pear Crumb Pie Recipe is a great way to use your tasty pears from FruitShare. It's sure to draw rave reviews. Fresh Pear Crumb Pie Recipe 1 pie crust FILLING: 1/2 cup packed brown sugar 2 tablespoons cornstarch 1/2 teaspoon ground cinnamon 1/4 teaspoon ground ginger 1/8 teaspoon salt  1 dash ground nutmeg 6 cups thinly sliced peeled pears 1 tablespoon lemon juice TOPPING: 2/3...
4 tags
4 tags
How much IS one serving, anyway?
It's common knowledge that we need to eat 5 or more servings of fruits and vegetables every day. But the confusing thing is that it's hard to figure out exactly what "one serving" equals.  The simple answer is a general guideline: One serving = about 1/2 cup of sliced fruit. Technically, a serving is about 2.8 ounces. But that's not a convenient way to measure...
4 tags
Fresh Pears Recipe: Pear Tartlets
Fresh Pears Recipe: Pear Tartlets 30 frozen mini phyllo shells  1/2 cup toasted hazelnuts, chopped 4 ounces Gorgonzola cheese, crumbled 1 red pear, cored and diced Preheat oven to 350 degrees F. Place mini phyllo shells on baking sheets. In a medium mixing bowl, combine hazelnuts, cheese and pears. Fill shells with pear mixture. Bake for 15 minutes or until the cheese is hot and starting to...
3 tags
Fresh Pears Are Here! →
Fresh Pears, a favorite fall fruit in season, are finally here! Next week's boxes will include Bartletts, Red Bartletts, Concorde and Bosc pears. Yum! Order your Fresh Pears today!
6 tags
"The fruit from Fruitshare has been amazing. Blueberries, cherries, plums,..."
– Michael; St. Paul, MN
2 tags
4 tags
Thyme-Roasted Apples and Onions
Apples aren't just for baking sweet treats; they're also great for savory dishes. The sweet apples and savory thyme work well with the flavors of caramelized onions in this tasty fall dish. Use any of the mixed apples from FruitShare for this recipe. Thyme-Roasted Apples and Onions 4 cups apple cider 5 tablespoons unsalted butter 1 teaspoon coarse salt, plus additional for sprinkling...
4 tags
Apples Top the EWG's Dirty Dozen
Apples are now the star fruit in season. Fresh, crunch and sweet, apples pack a big nutritional punch along with the classic fall flavor. But don't forget, conventional apples are grown using chemicals that can be stored in your body for years, leading to diseases like cancer, nervous system disorders and reproductive damage. That's why apples are at the top of the Environmental...